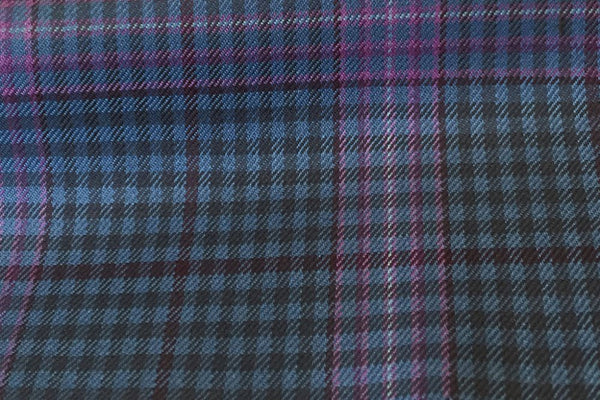 Save a trip overseas! All orders come with free shipping and duties paid. US and Canada only.
Shop online for custom tailored suits in the USA and Canada at ClaymoreBrothers.com for the highest quality, luxury mens fashion on the market
Triumph Light French Blue Gingham Check W/Pink OC Blazer
An ultrafine choice for the eccentric gentleman, the Light French Blue Gringham check makes a fantastic standout blazer with the overcheck finish.
Milled in Huddersfield, England the Superfine VV Merino Wool used to make this jacket is strong, robust fabric designed for regular use.
Superfine Merino Wool with VV finish
Cloth milled in Huddersfield England
285g / 9oz - Mid Weight - All seasons